AstroApp is the first web based professional Astrology software.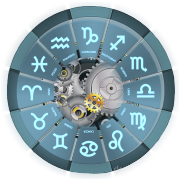 AstroApp is a professional Astrology Software that is available online and that can be accessed using any modern web browser. AstroApp is unique as it does not require installation, download, upgrades, backup or any other maintenance activities from the user. AstroApp will run on Mac, Windows, Linux PCs, on SmartTVs, on all Tablets and Smartphones (Android, iOS, Win). You will focus on Astrology and we will take care of all the technical details. All you need is a modern browser and internet connection - it's that simple. Select the Edition that suits your needs and your budget. Pay only for what you use. AstroApp includes features for both novice and experienced astrologers. Every area and every tradition of astrology is represented including Hellenistic, Medieval, Renaissance, Horary, Modern, Huber, Symmetrical, Vedic, Chinese, Tibetan, Mayan, 13-Signs, Medical, Galactic, Planet/Asteroid-centered, Financial, and so on.
Astrology Software that runs anywhere:
Desktop/Laptops: Mac, Windows, Linux, Unix
Tablets: Apple iPads, Android (such as Galaxy, ZenPad, Nexus, etc), MS (MS Surface, Dell Canvas, etc)
Smartphones: iPhones, Android-based phones, Windows phones and others
Browser-enabled SmartTVs
As a Facebook App
Editions:
Free Edition: basic features (natal charts, ingresses, dignities).
AstroApp Traditional Basic: This edition is specifically designed for Chris Warnock's astrology courses (such as Planetary Magic course, Electional Astrology course, Horary and others).
AstroApp Pro: all features of AstroApp except Financial and Oriental.
AstroApp Vedic: all Vedic features of AstroApp Pro and basic Western Astrology features.
AstroApp Oriental: Oriental Astrology: Chinese, Japanese, Tibetan, Mongolian.
AstroApp Financial Gold: Financial Astrology plus all the features of the AstroApp Pro.
All Editions are also automatically available as Facebook Apps.